Office Manager - District Brewing Co.
---
---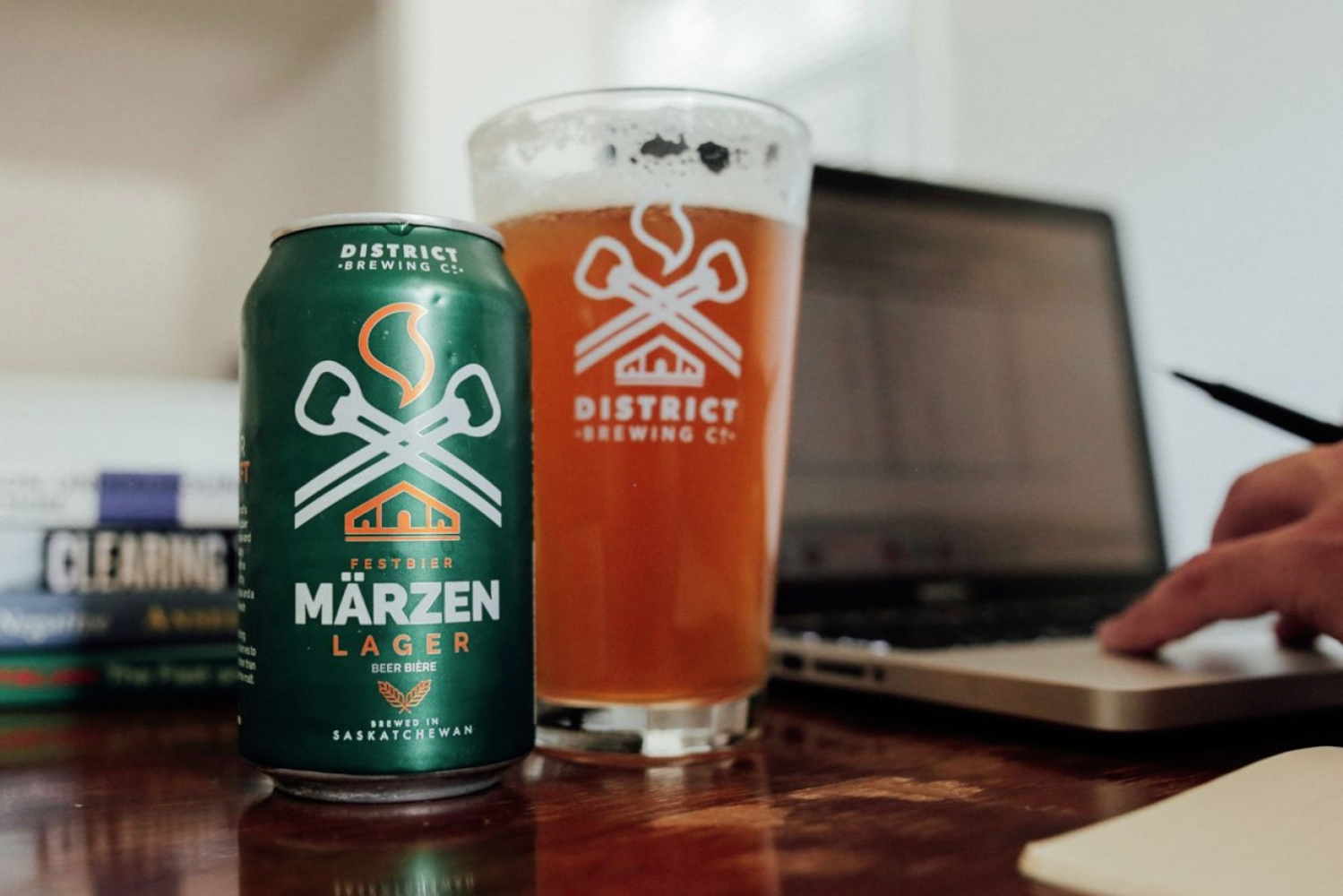 Who we Are
District Brewing Company is a Saskatchewan brewery manufacturing the highest quality of craft beer. From four simple ingredients we brew a diverse variety of styles of beer that please any pallet. Through a passion for beer making we have found our craft and we encourage others to do the same.
We are a team of passionate beer lovers and local economy supporters. At District Brewing Co. we are committed to sourcing many of our ingredients and service needs from the local Saskatchewan community. To date we distribute all over Saskatchewan, with headquarters located in the heart of the Warehouse District in Regina, Saskatchewan.
Having opened shop in 2013 we are successfully expanding our beer selection, local reach and distribution. To help us keep up with the growth of our brewery we need a talented, passionate digital media specialist to help us stay on top of the market.
What we need
Are you a peppy, go-getter that can help us stay organized and assist our clients? We need you!
We are looking for an extroverted professional to bridge the gap between, production, sales (both on premise, and off site) and office management. You will be the first point of contact for our clients so strong interpersonal skills are especially helpful.
Other responsibilities include placing accurate and timely orders within District's operation system, communicating thoroughly with other personnel, coordinating POS orders when working inside the brewery, assisting with retail sales and front line customer service, preparing summary reports as needed for management and other duties as assigned.
District Brewing Co. is an Equal Opportunity Employer committed to workforce diversity.
What You'll Do
Besides helping us to stay organized and assisting within the brewery office, you will:
Take care of retail space, sales and entering related data
Scheduling and helping with guided brewery tours
Event planning and coordination
Provide awesome customer service, growler fills and bar service
Proactively communicate shipments and/or order changes to accounts as needed
Work with Sales and Production to ensure all promotional items and POS needed for events, promotions or stock are included in appropriate quantities on the Sales order at time of entry
Ensure inventory levels are sufficient to meet your customer's shipment needs by partnering with the distribution team
Participate in projects and process improvements across operations
Partner across team to define and map out standard operating procedures
Work closely with your sales team and provide them with upcoming shipment information and logistics, opportunities and challenges
Build and maintain event kits (as needed)
Keep timely and accurate schedules and information
Other duties as assigned
Interested? Here's what you need:
Minimum 1 year related education (preference for Office Administration, Business Certificate or Business Diploma/Degree)
Equivalence of at least 2-3 years experience will be considered
Enthusiasm and high energy
Attention to detail and strong organizational skills
Experience in brand representation and customer service
Experience and proficiency with Quickbooks, G-suite,and Microsoft Office
A willingness to learn and adapt to change
The Perks
This position is full time, compensation based on experience. Benefits include PTO, Health, Dental, Vision, and a tasty supply of delicious and diverse beers!
To Be Considered
Please send resume and cover letter to [email protected]
---