Elevate Your Wedding Experience: Exclusive Celebrations at District Brewing Company in 2024
---
---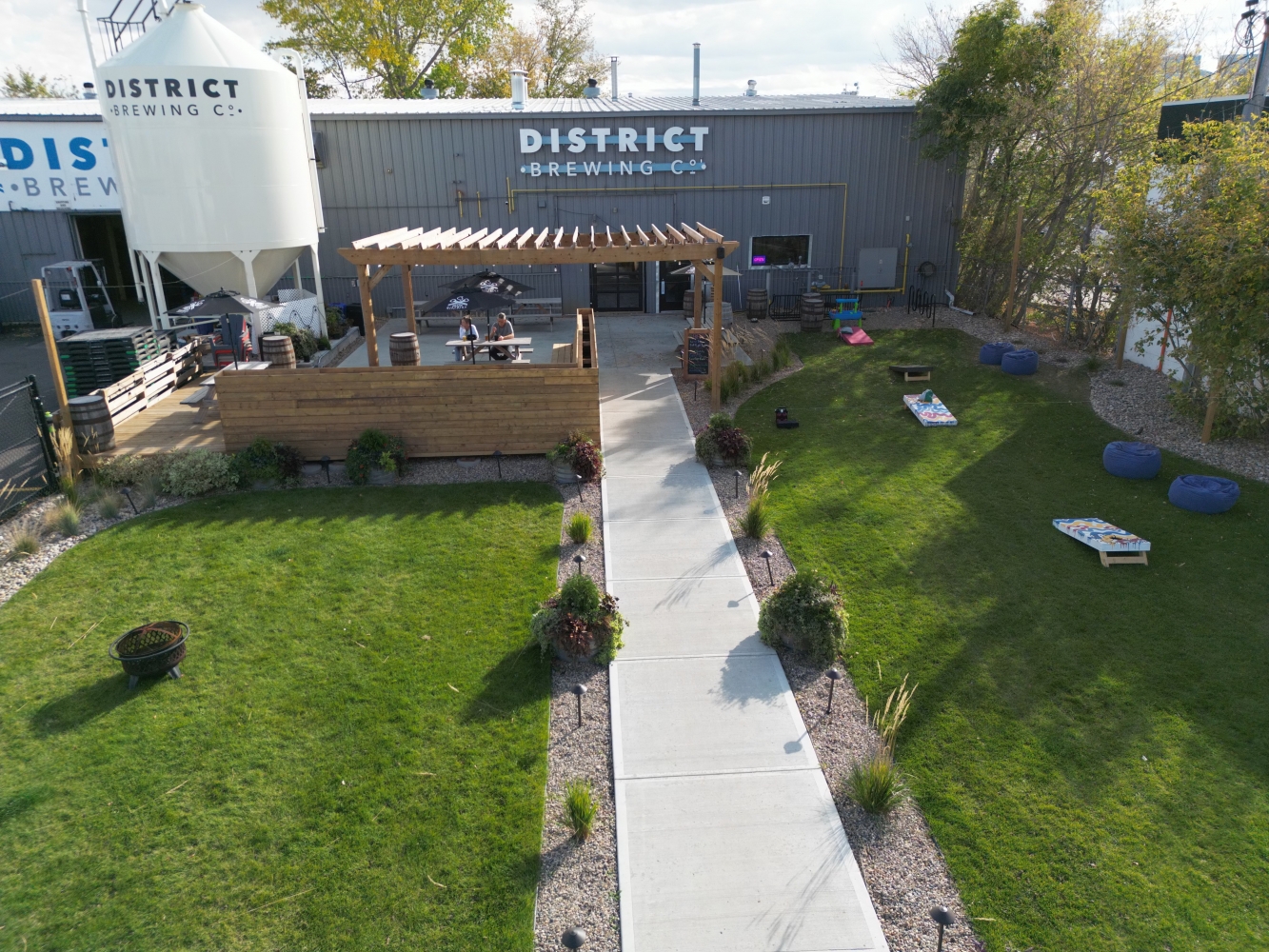 Introduction: Crafting Unique Memories
At District Brewing Company, we believe that weddings are more than just ceremonies; they are a testament to love and a reflection of your unique story. That's why we're thrilled to announce that in 2024, we will be opening our doors for a limited number of exclusive and intimate weddings.
We firmly hold the belief that weddings should be as unique as the love stories they celebrate. It's with this belief in mind that we are offering our extraordinary venue for a select number of days. This exclusivity allows us to focus entirely on creating unparalleled experiences for couples who choose to celebrate their special day with us.
When you choose District Brewing Company as your wedding venue, you're not just selecting a space; you're choosing a canvas where your dreams and visions come to life. Here's what you can expect when you decide to embark on this remarkable journey with us:
1. An exclusive and unconventional experience: At District Brewing Company, we are committed to providing a space that allows you to craft your day in your own way. Our venue is designed to host intimate gatherings, ensuring that your wedding is nothing short of extraordinary while also being unique and personalized.
2. Customized Offerings: Your wedding day should be a reflection of your love story. We are dedicated to working closely with you and your wedding planner to create bespoke, one-of-a-kind experiences that cater to your every desire. From personalized décor to unique entertainment options, the possibilities are endless.
3. Culinary Excellence: To elevate your celebration, we have partnered with the finest local restaurants and catering companies in the area. You can anticipate a gastronomic journey that showcases the best of Saskatchewan's culinary delights, curated specifically for your special day.
4. Unparalleled Backdrops: Our venue provides a canvas of distinctive industrial charm and natural garden beauty, perfect for capturing those timeless wedding photographs. Whether you prefer an outdoor ceremony amidst lush greenery or the rustic charm of our brewery's industrial setting, your wedding album will be adorned with these exceptional and one-of-a-kind backgrounds.
5. Seamless Planning: We understand the importance of seamless planning for your big day. Our team is here to assist you and your wedding planner every step of the way, ensuring that your wedding journey is as smooth as possible.
Your exclusive wedding celebration at District Brewing Company will be an unforgettable experience, and we can't wait to embark on this journey with you.
To reserve your spot for a 2024 wedding at District Brewing Company or to discuss how we can craft a unique experience tailored to your needs, please contact us at [email protected]. Our team is here to answer your questions and begin the process of creating your dream wedding.
Thank you for considering us as your wedding venue. We look forward to making your special day a truly exceptional and exclusive affair.
---