New Year's Eve Times Square Formal at The Owl
---
---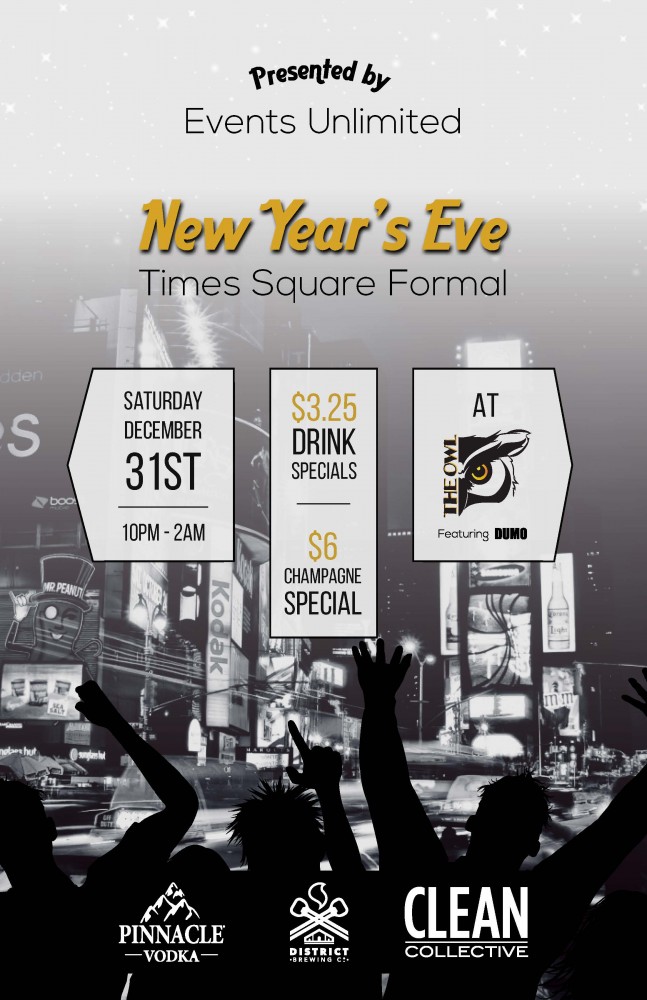 I don't know about any of you, but I've been counting down the days of 2016 since roughly November 10th. So now that we are down to the wire, it's time to start thinking about how I'm actually going to celebrate the New Year!

Last Year, we teamed up with Events Unlimited to help host the New Year's Eve Times Square Formal at The Owl! We clinked glasses and pints with about 500 of our best beer-drinking and champagne-toasting friends and counted-down to another year

Since we had so much fun, we decided to do it again this year! Along with Pinnacle Vodka we are bringing you the deadly DJ Dumo and of course some awesome drink specials to help you dance the night away! (What happens on NYE.... you know the rest!)

Tickets are only $25 and you can get them right here. So if you have plans, change them, if you don't have plans, see you there!

Let's bring 2016 to a close (finally) and kick-off 2017 with a bang...and some beer!!
---