Melanie Mitchell, Sales Assistant
---
---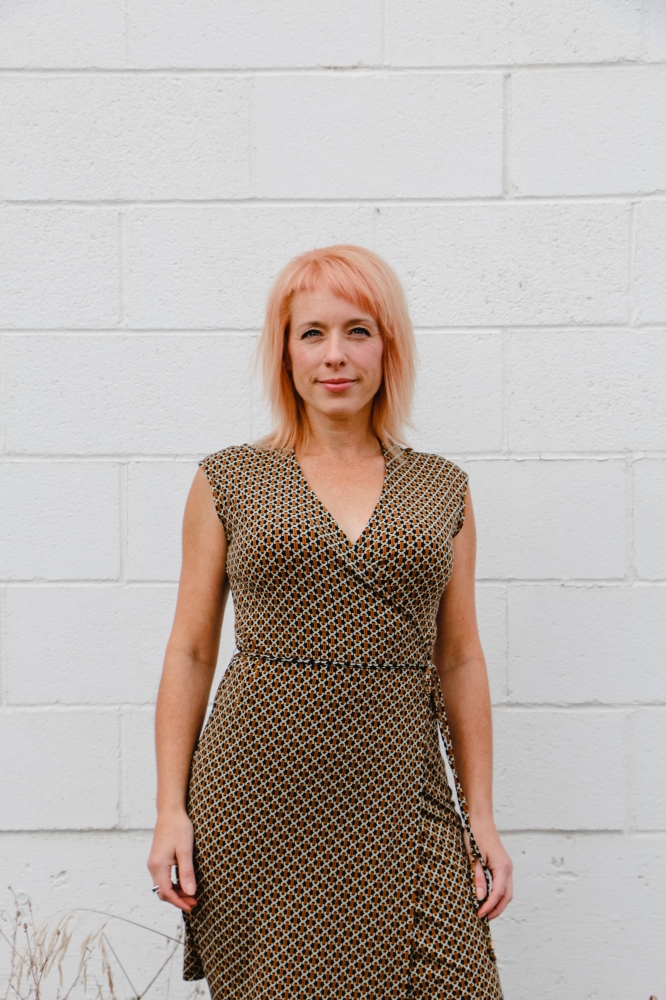 Our sales assistant Melanie Mitchell is a new to the expanding District Brewing Co. team, having joined in summer 2018. Born in New Brunswick, she hopped around Canada before settling in Regina in 2017. Following her through her transitions is Melanie's personal business, where she is as a designer and maker of decadent bath and beauty products. If that's not enough, she occasionally teaches Shibori silk painting at Red Fox creative studio "when I have the time!"
Melanie's self-proclaimed spirit TV character is Zooey Deschanel from New Girl, the artsy, quirky girl who is "all kinds of awkward." Evidence of this? Her funniest memory at District was turning on the water hose too fast only to get an unexpected shower—hose flailing, water everywhere, soaking from head to toe... and not a single soul was witness. To redeem herself, she proudly boasts that she can now carry two flats at once instead of one since first starting in this role.
Prior to District, Melanie had a firm dislike for beer, admitting she first tried it at a high school party and didn't like it. Now, she's easing into the world with District's award-winning Lemon Ginger Radler, learning more and more about the crazy craft world of beer since she's been here. "The beer world is so complex that saying 'I don't like beer' is like saying 'I don't like food'. I am learning to identify what it is I DO like as well as what I don't." TRUTH.
Melanie joined the team to get out of the house while working from home all day, and to have the opportunity to converse with people other than her cats. She loves passing on what she's learning to other "self-professed beer dislikers" and watching them change their minds. She's mighty convincing she is...it's a wonder why she's District Brewing Co.'s sales assistant!
If you want to stay on her good side you can bring Melanie homemade french vanilla ice-cream and chocolate sauce sundae, or her idea of a tasty beer float: the DBC Bavarian Dark Lager and chocolate ice cream with a shot of cherry Bailey's.
In one line, Melanie sums herself in a way only a quirky, artsy social girl can: "Eat the delicious food, buy the cute shoes, jump in the puddles, shuffle through the leaves, be silly, be kind, be truthful."
Melanie recommends District Brewing Co.'s Lemon Ginger Radler and the Bavarian Dark Lager
Favorite ice-cream: homemade french vanilla with chocolate sauce
---