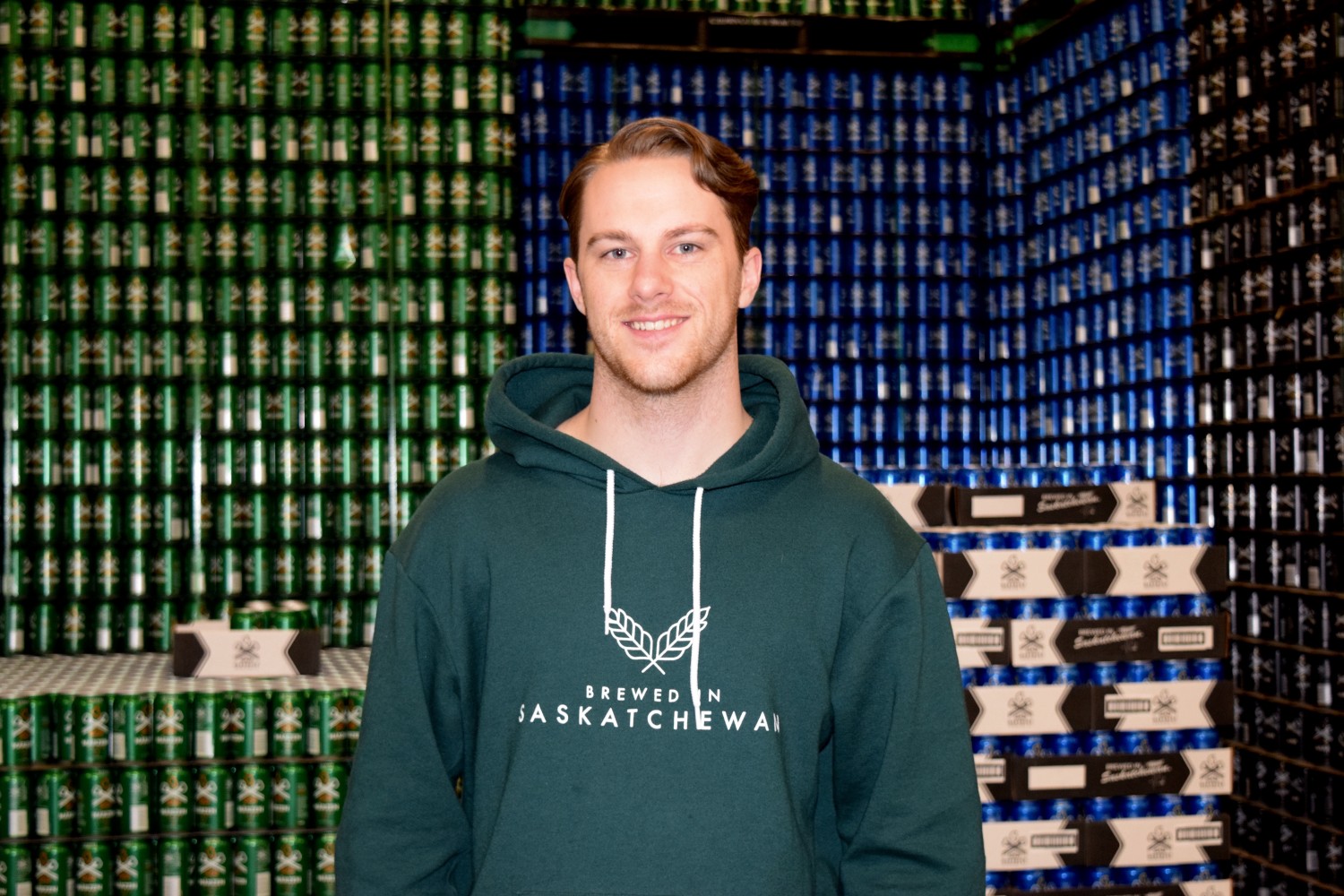 Chris joined the District Brewing Co. sales team 3 years ago(1168 days). During this time, he has worked hard to help us grow as a company, build brand awareness and of course "test" a few products along the way.

Being a small company, we often need people to step outside of their regular day-to-day duties. Chris has always been 'Johnny on the Spot', whether it's moving kegs, working the canning line or taking score in a ping-pong tournament, Chris completes each job with enthusiasm.
We've been so lucky to have Chris on our team and are sad to announce that it is time for him to leave us (traitor).
But before he goes, here are a few fun facts about Chris:
Favourite Colour: Aqua (the Band is deadly too)
Favourite Beer: Festbier Marzen, West Coast Wheat is a close 2nd though!
Best Event: Savour the Southeast in Estevan.
"This was one of the first events I worked with District in Estevan, it was a blast and I got to do a bit of sightseeing as well"
Favourite Regina Restaurant: Jack Keatons. (Chris loves the Pulled Pork Sandwich with Mac n'Cheese paired with a West Coast West Lager)
Tattoos: *Ass*k to see it
What's he going to miss about working at District?
"Hanging out in the brewery with the District family, traveling the province, working events and killing everyone in ping pong….'testing' the merchandise is pretty sweet too!"
Thanks for all your hard-work and dedication. Good luck on all your future endeavors!

Cheers Chris!

Much Love,
The District Brewing Family
---