Brewer and Cellar Person Wanted in Regina, SK
---
---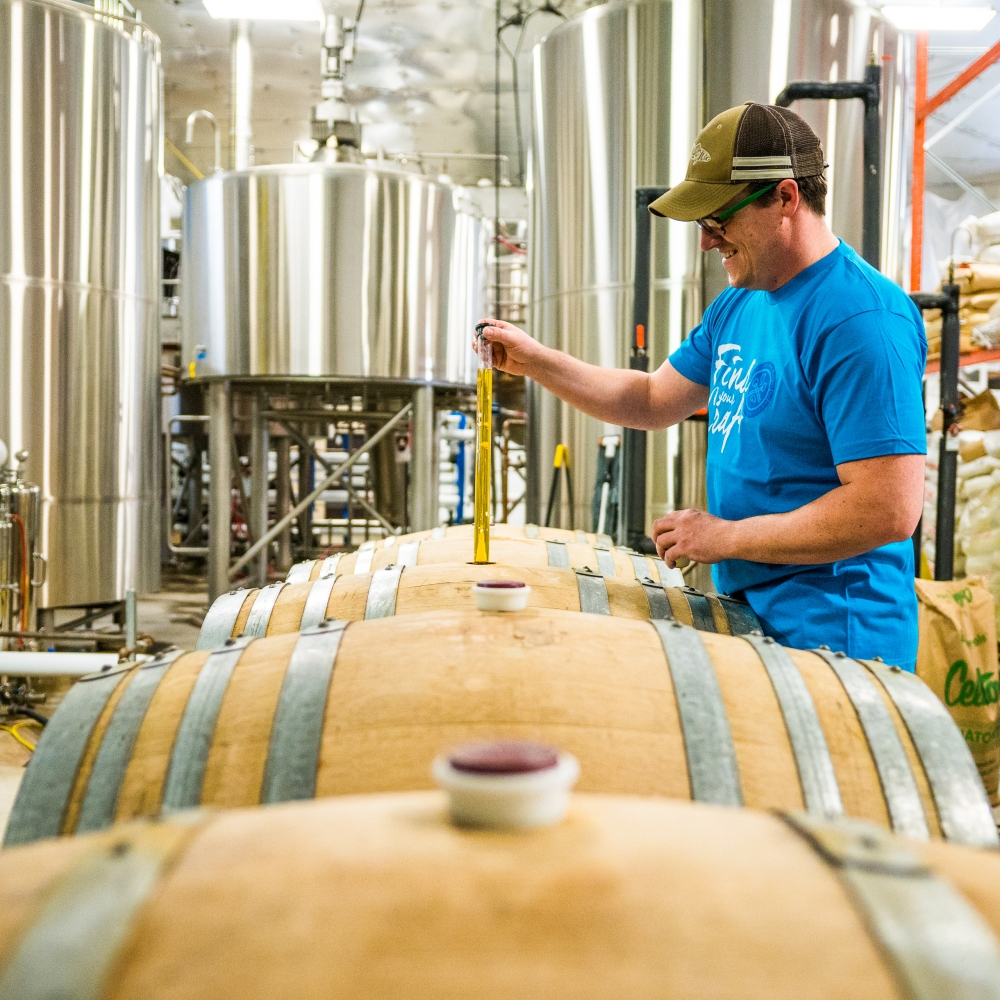 Job Specifics
District Brewing Company is looking for an experienced brewer to help grow our brewing efforts. This position at District Brewing Co. includes working within all areas of the brewery including brewing, packaging, and maintenance as well as ensuring implementation of all standard operating procedures to maintain consistency, quality and efficiency throughout the production process.
As part of the brewing team you will work with the Production Manager, and General Manager to develop and achieve our company goals. A thorough understanding of all aspects of beer production, including grain handling, yeast management, filtration, packaging and QA/QC is required.
This position reports directly to the Brewmaster.
Responsibilities
Operate a 50 HL 3-vessel system, a Spadoni 5m2 DE filter, a 6-head Meheen bottle filler, a 5-head CASK canning line, a DME 4-head Keg station, Fizz Wizz carbonation units, electric and propane forklifts
With the Production Manager, ensure that Standard Operating Procedures are adhered to and improved upon whenever possible.
Work with management team on production planning and forecasting
Maintain brewing areas to ensure operations comply with Quality, Sanitation and Safety standards
Identify areas for enhanced operations processes and drive continuous improvement of culture throughout the production team
With the Production Manager, develop and review quality reports and statistics to ensure consistent, quality finished products
Work with the Production Manager to help with the creative process for recipe development and new product experimentation across all our branded beers
Qualifications
1 year of professional brewing experience
Degree in Brewing Science or related field; advanced degree preferred
Ability to lift and move 50L kegs on your own, preferred
Forklift certification preferred but not required
High level of attention to detail and strong communication skills
The Perks
This position is full time, compensation based on experience. Benefits include PTO, Health, Dental, Vision, and a tasty supply of delicious and diverse beers!
To Be Considered Please send resume and cover letter to [email protected]
Who we Are
District Brewing Company is a Saskatchewan brewery manufacturing the highest quality of craft beer. From four simple ingredients we brew a diverse variety of styles of beer that please any pallet. Through a passion for beer making we have found our craft and we encourage others to do the same.
We are a team of passionate beer lovers and local economy supporters. At District Brewing Co. we are committed to sourcing many of our ingredients and service needs from the local Saskatchewan community. To date we distribute all over Saskatchewan, with headquarters located in the heart of the Warehouse District in Regina, Saskatchewan.
Having opened shop in 2013 we are successfully expanding our beer selection, local reach and distribution. To help us keep up with the growth of our brewery we need a passionate and experienced brewer to help manage and lead our brewing team.
---