Beer delivery in Regina & Saskatoon
---
---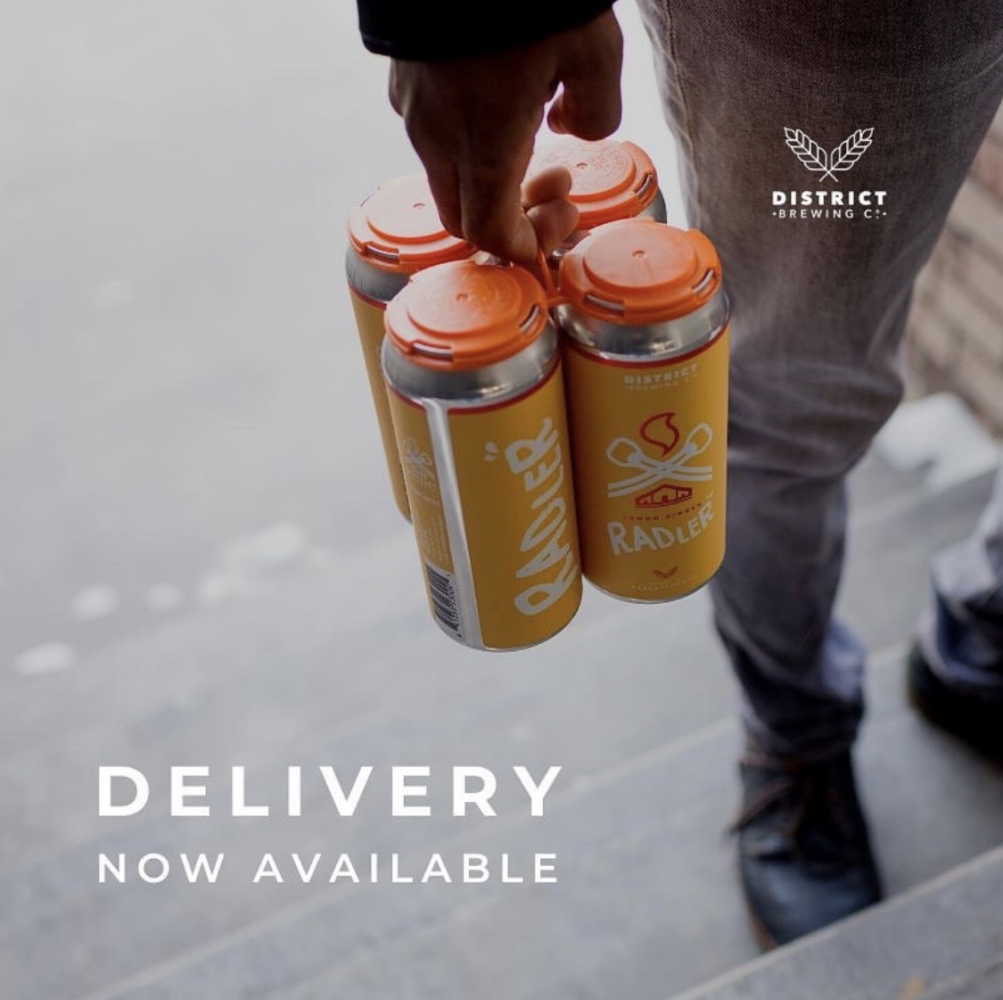 (March 22, 2020) Hello friends and beer lovers! We hope this announcement finds you safe, healthy, and craving your local brews! Here at District Brewing Co. we wanted to take a minute to share with you how we're adapting our business practice and supporting local distributors to provide you with the same level of service and satisfaction while responding to the health, safety and governing best practices that have been advised by our community leaders.
In light of the Coronavirus outbreak, we are now offering craft beer and alcohol delivery in Regina and Saskatoon as well as mail-order beer and alcohol delivery across the broader Saskatchewan province.
For our Regina and Saskatoon friends, we offer daily delivery to your home of all District Brewing Co. beers and beverages, as well as most of the other craft beer, spirits and cider producers in Saskatchewan. For the broader Saskatchewan province, we offer mail-order delivery that will take only a couple of days more to arrive (normal post hours of operation).
Whether you're in need of a nice cold Crossmount Cider, a Rebellion Brewing Co. Red Ale or a Malty National Sports we've got you covered! Beer delivery on a Thursday night? No problem. Whisky and beer delivery on Saturday to last you the week? Leave it to us!
Below is the list of companies we are currently distributing...and more producers are joining as we speak! Check our website periodically for live updates on the local beer and liquor distributors we've added. Our prices include all taxes, deposits and fees up front, and you must be 19 to purchase. Delivery and pick up instructions can be found on our website under each product.
Nokomis Craft Ales (starting Wednesday)
Malty National
Pile O' Bones Brewing
Rebellion Brewing Co.
Metaphor Beer Co.
Last Mountain Distillery
Black Fox Distillery
Two Wolves Brewing Co.
Crossmount Cider Company (Starting Thursday)
During these uncertain times, we want to make sure you are able to access the same familiar products you love to help maintain as close to a normal life as possible—while practicing safe, "social distancing" the fun way! We are taking precautions to make sure we keep everyone safe - our staff, brewing facilities, and most importantly, you.
While small and local businesses are feeling the effects of the pandemic, you can help us out by purchasing gift cards online, sharing this news with your friends and family, and most of all - continuing your valued support of local, craft brewing by placing an order today!
---