Beer Keg Rentals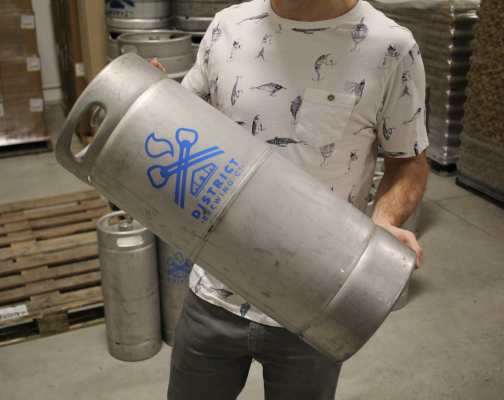 Want to offer one or more of our delicious craft beers on tap next special event? Whether you need to rent a keg for a birthday party, backyard bash, wedding, or if you just want to have District on tap at your home, we've got you covered. We'll not only rent you a keg or two, we'll provide you with all the related stuff you need to start pouring perfect pints.
Current Keg Prices*
(Keg Prices are inclusive of all taxes)
District Core Brands:
(Pilsner, Dark, Wheat, Marzen, IPA)
19.5 L - $115

50 L - $240
Seasonals:
(Whiskey Dunkel, Bourbon Barrel, Cherry Barrel, Vino Lager, IPL)
19.5 L - $143.75

50 L - $287.50
Deposit(s) Required:
Keg Deposit - $50

Kegorator Deposit - $250

Keg Pump Deposit - $50
Ordering:
Place your order by calling (306) 790-2337 or contact us using the contact form below.
Payment Options:
Credit, Debit or Cash
Keg equipment rentals:
Kegorator: $50 for three-day minimum and $20 every day after

Keg Pump: $20 for three-day minimum and $10 per day after